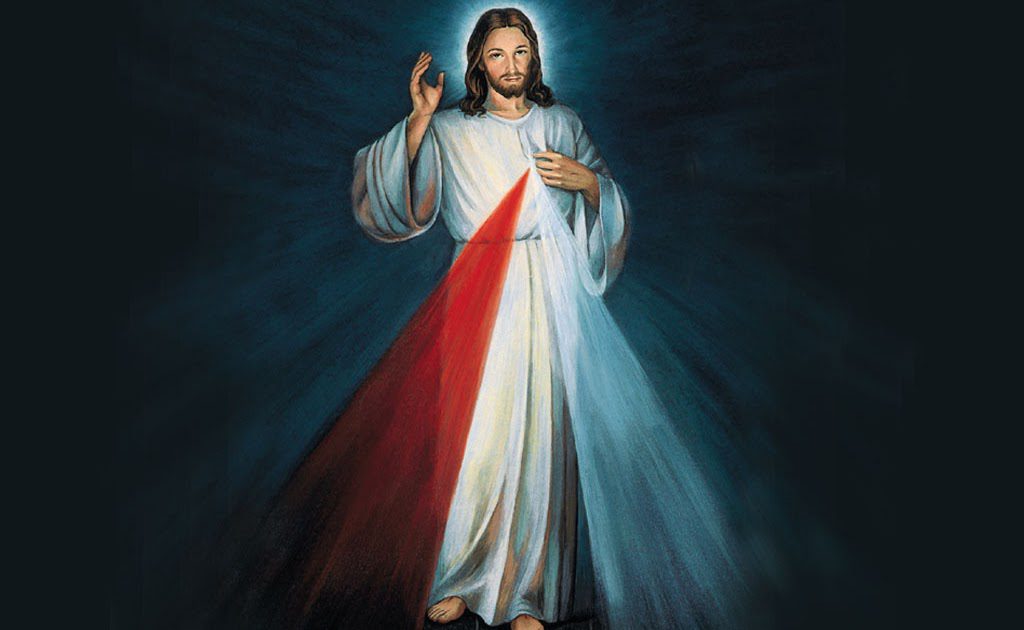 Divine Mercy Sunday is April 16th
3:00 – 4:00 p.m. Adoration and Chaplet of Divine Mercy
A Message about Divine Mercy Sunday
Dear St. Ambrose Family,
It was in the 1930's that our Lord Jesus appeared to Sister Maria Faustina Kowalska, a Polish nun, and told her to spread the message of his mercy throughout the world. The message of Divine Mercy is not new, for God has always revealed himself as a merciful God. However, Saint Faustina was given the special role to draw attention to the existing revelation that God is merciful, and that Jesus Christ is our merciful Savior. The message of Divine Mercy is simple: that through Jesus' merciful love he came to save humanity from the consequences of sin and death.
There are many elements of the Divine Mercy message, but the core of it is:
1. The Divine Mercy Image, which says, "Jesus, I Trust in You;"
2. The Chaplet of Divine Mercy;
3. The Novena to Divine Mercy, which starts on Good Friday;
4. The Hour of Great Mercy; and
5. The Feast of Divine Mercy (Divine Mercy Sunday).

Jesus asks that the following be observed on Divine Mercy Sunday:
1. Celebrate the Feast on the Sunday after Easter;
2. Sincerely repent of all our sins;
3. Place our complete TRUST in Jesus;
4. Go to Confession, preferably before that Sunday; *
5. Receive Holy Communion on the day of the Feast;
6. Venerate the Image of The Divine Mercy;**
7. Be Merciful to others, through our actions, words, and prayers on their behalf.
*For an Indulgence, the Catholic Church permits one to go to Confession several days before or several days after the solemn feast day.
**To venerate a sacred image means to perform some act or make some gesture of deep religious respect toward it because of the person whom it represents.
Divine Mercy Sunday is truly an important part of the Easter Season. During Easter we celebrate that our Lord Jesus has conquered all sin and death through his resurrection. It is no coincidence that Divine Mercy Sunday is the first Sunday after Easter. As far back as St. Augustine in the late 300's A.D., it has been a liturgical tradition that the eighth day of a celebration is the highest day. St. Augustine called the eight days of Easter, referring to the Octave, "days of mercy and pardon." Liturgically, these days constitute a single day or a single celebration. St. Augustine calls this Octave day of Easter "the summary of the days of mercy." Therefore, it is very appropriate that Divine Mercy Sunday be a main part of our Easter celebration, where mercy is freely given by God and received joyfully by humanity.
May we all receive the mercy of Jesus on this Divine Mercy Sunday and extend his mercy to others.
In the Merciful Jesus,
Fr. Steven