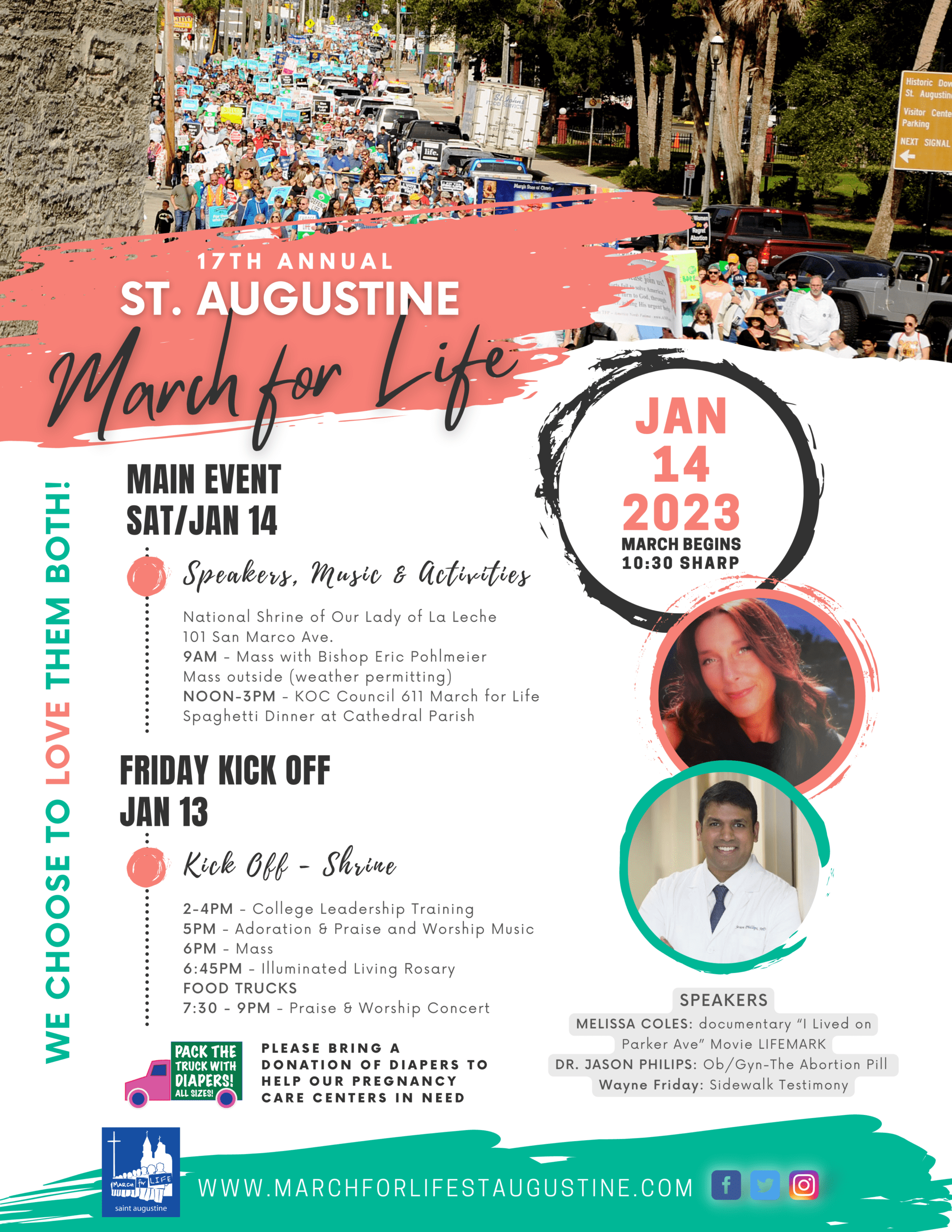 The Saint Augustine March for Life Main Event takes place on Saturday, January 14. The event begins at the National Shrine of Our Lady of La Leche at Mission Nombre de Dios, 101 San Marco Ave. in St. Augustine. "We Choose to Love them Both!" is the theme of this annual event. See the schedule below.
There will be guest speakers, music and activities throughout the day.
Saint Ambrose parishioners will meet at the tent where they sell t-shirts before the march ( walking) begins. Let's make a wonderful showing of our pro-life parish by attending this important event.
National Shrine of Our Lady of La Leche
101 San Marco Ave., St. Augustine
9:00 a.m. – Mass with Bishop Erik Pohlmeier (Outdoor Mass – weather permitting)
10:30 a.m. – March begins
11:30 p.m. – Speaker presentations from the Plaza de la Constitucion (directly in front of the cathedral)
Visit https://www.marchforlifestaugustine.com/ or email May Oliver at moliver@dosafl.com for more information.